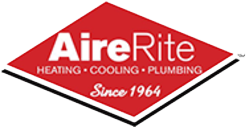 At Aire-Rite Heating & Air Conditioning, we utilize SEO to help us reach new customers online. With the help of an agency, HVAC Webmasters, we produce high-quality content optimized for Google search. This way, we can showcase services to nearby customers looking for AC repair or other HVAC-related tasks.
SEO is important. Don't believe us? Then consider the following statistic: more than half of professional marketers state that SEO and online presence are their top priorities for their clients. So, if the pros are placing utmost emphasis on SEO as their digital marketing strategy, shouldn't you be too?
Granted, you probably aren't a marketer by trade. However, that doesn't mean you shouldn't also be placing a high emphasis on HVAC SEO as a contractor. SEO can be confusing in the following post; we will break down HVAC SEO to brass tacks. Here are the ways that HVAC SEO is the key to success for your business.
1) Reach a Local Audience
Please make no mistake about it; HVAC contracting is a very local business. You are going to want to reach the people in your area and earn their business. Local HVAC SEO makes you more visible to the local market.
Here's another stat to chew on: 46% of Google searches are local intent searches. So what are local intent searches? They are searches that include a specific city, zip code, neighborhood name, or the "near me" tag at the end. An example of a local intent search would be, "HVAC contractors near me."
Nearly half the people searching on Google are looking for businesses and services in their area. Such a demand presents you with a golden opportunity to reach the same market you are targeting. Local SEO helps you rank on Google Maps, which shows up most of the time people perform a local intent search. Using region-specific keywords, having a presence on local business listings, and registering your business on Google My Business are all great ways to get started with local HVAC SEO.
2) Increase Authority
SEO is all about getting your business to rank as high as possible on searches, but why is ranking high important? It's important because, for better or worse, people perceive the top-ranked search result as the most reliable.
If your website is hovering near the bottom of the search page or, worse, the dreaded 2nd page, people may perceive your business as unreliable or unprofessional. Of course, some of the best HVAC contractors probably still rank pretty low on search pages, but that's because they do not emphasize SEO.
The fact is that you need to do excellent HVAC work and have a strong SEO campaign in place for more new customers to be willing to take a chance on your services. In addition, strong SEO helps build online authority.
3) Generates Future Leads
Not everyone who visits your site reads your blog or sees your social media posts will be ready to pay for your HVAC services. However, that doesn't mean that they don't need to have interacted with your brand.
SEO helps generate leads now and in the future by providing value to people who are ready to buy and people who will be prepared to invest in the future. Content marketing is an offshoot of SEO, but it's growing in importance. It helps your company generate leads by providing potential customers with something of value to be more likely to remember and trust your company when they need HVAC work.
Of course, doing excellent HVAC work is where it all starts. If you are looking for AC services you can depend on, we want to be there for you. So give us a call and let us tell you how we can improve your HVAC system.