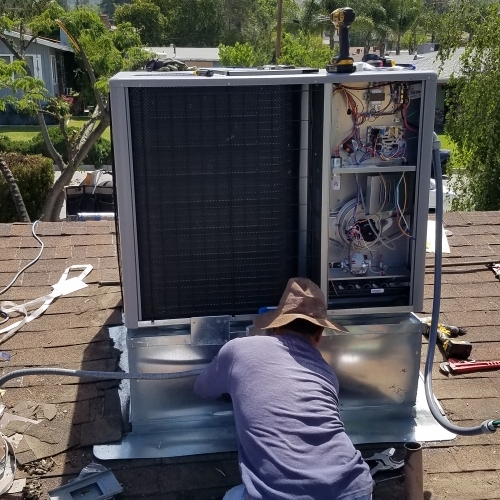 Stay Cool for Less
Here at Aire-Rite Heating & Air Conditioning, Inc., we enjoy being the top choice for air conditioner repair, maintenance, replacement and installation in Riverside, CA and the greater Inland Empire area. But we didn't become a consumer favorite by accident. Our company started out very small but through hard work and an emphasis on customer service, we have grown to the supremely capable and professional air conditioning service company that we are today. Now, we are the air conditioning service company in Riverside, CA that more people turn to when they want great service and affordable prices. We know HVAC problems are the last thing you need to deal with as a homeowner or a renter. Our goal is to make the process as easy for you as possible. That means doing timely, professional work, and doing it at a price that most of our competitors simply cannot beat. With us in your corner, staying cool in the harsh Inland Empire summers has never been easier. We can fix anything that may happen to your central air conditioning unit. You can also call us out for service on window-mounted units as well. If you are ever in need of any of these services, please don't hesitate to reach out to us at (951) 336-1541.
What We Offer
Over the years, we have worked hard to be able to say 'yes' to every customer we come across. You can count on us for a plethora of air conditioning services including but not limited to:
Commercial HVAC Services – We don't just work on homes. We are a full-service commercial air conditioning service company as well. Whether your business is big or small, when it comes to air conditioners, we can do it all.
Maintenance Service – Want to keep your air conditioning systems working smoothly for years to come? Regular HVAC maintenance is a big part of the longevity of your system. We offer full maintenance services at prices you can afford.
Air Conditioning Installation – Whether your house is brand new or you just need a replacement for your ancient air conditioning unit, we can handle every aspect of the installation.
If you don't see the type of service you need listed above, don't worry. We are certain we will be able to help you no matter what your AC needs are. After all, we are the most capable air conditioning service company in Riverside, CA. Call us at (951) 336-1541 to learn more about how we can help you.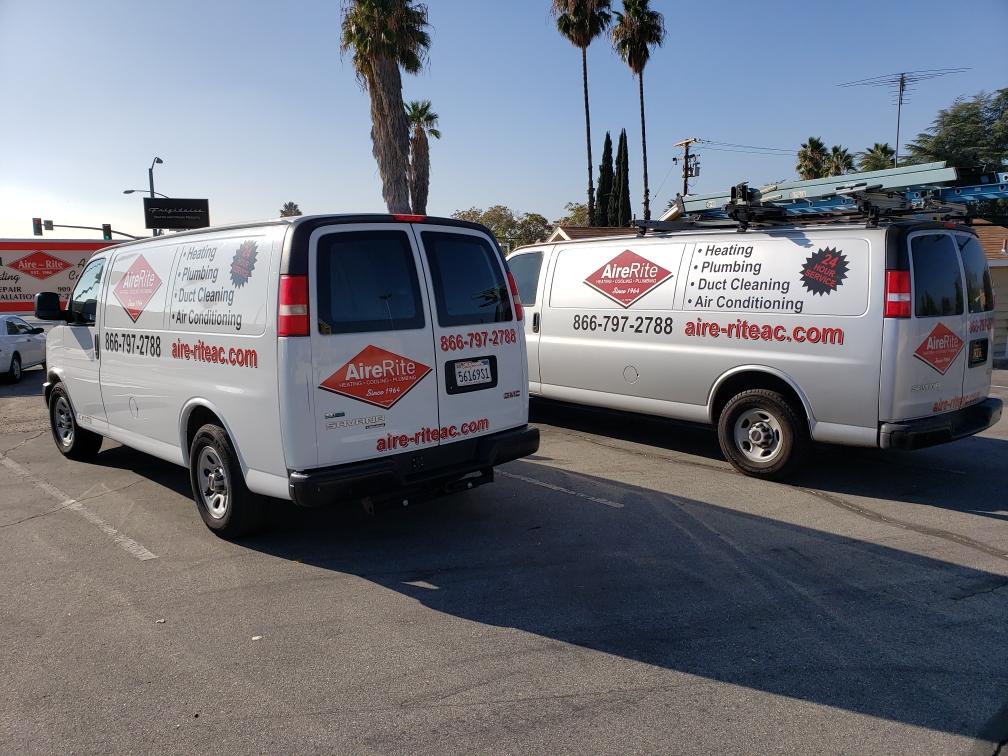 Quality Equipment and Replacement Parts
Aire-Rite Heating & Air Conditioning, Inc. is able to guarantee our work because we use nothing but the latest and greatest equipment and replacement parts. We want to make sure that your air conditioner will be running smoothly for many years to come after we are done with it. So we do everything in our power to make that happen. We don't cut corners on any aspect of our services. We will get the job done right the first time and if for some reason we don't, we will gladly work to make it right. We want to be the air conditioning service company in Riverside, CA that you count on so call us at (951) 336-1541 today!
Our Services