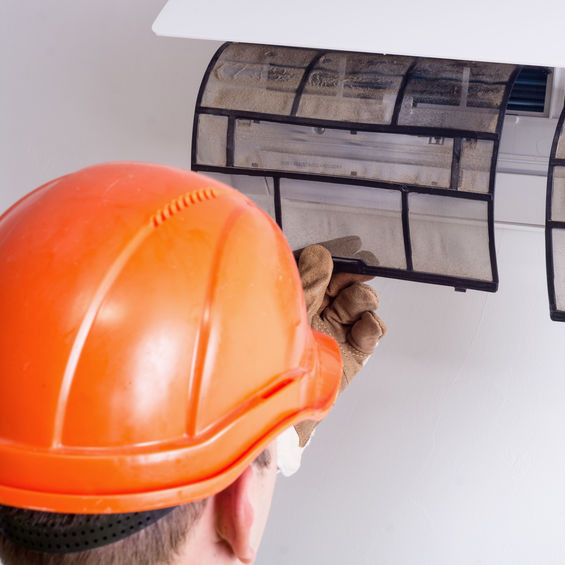 Protecting Every Room in your House
Indoor air quality is a serious matter. It is estimated that the average United States home's indoor air quality is 5 times more polluted than the air outside! When your portable air purifier isn't cutting it, give us a call here at Aire-Rite Heating & Air Conditioning, Inc.. We have the whole house air purification system perfect for you and your home. We are indoor air quality experts. We use all the latest equipment and testing methods to properly gauge your home's level of need. Depending on the orientation of your house, the geographical location of your property, whether or not you have pets and the size of the house, you will need a certain type of system. We can help you sort through all the options and find one perfect for your home. Whole house air purification in Riverside, CA, Corona, and San Bernardino should be taken very seriously. Although the heart of Los Angeles and the air pollution it contains is a good 50 miles west, we still see a good amount of air pollution -, especially during wildfire season. Protect yourself and the ones you love with our whole house air purification services. Give us a call at (951) 336-1541 to set up your consultation today!
Whole House Air Purification Installation
Our whole house air purification services don't end with a consultation. Once we have decided on a particular system with you, we can handle the installation as well. We are a full-service HVAC company and we can install any kind of home air purification system you may need. Our installation work focuses on effectiveness and efficiency. Everything will be hooked up seamlessly so that your indoor air quality will never be compromised. Once the installation is complete, we will show you how to use your new home air purification system, how best to maintain it and make sure you have everything you need to start breathing cleaner air in your home. If you are interested in whole house air purification in San Bernadino, Corona, and Riverside, CA and want to learn more, please give Aire-Rite Heating & Air Conditioning, Inc. a call at (951) 336-1541!