The Importance of Air Conditioner Maintenance
Did you know that the average residential central air conditioning unit loses 5% of its overall efficiency every year? The dirt and dust that accumulates in crucial areas of the unit are the cause of this degradation with efficiency. This is just one of the reasons it is so important to have your air conditioner regularly checked out by a professional technician. Here at Aire-Rite Heating & Air Conditioning, Inc., we are nothing if not HVAC professionals. We have loads of experience with residential air conditioning units of all kinds and we know how to keep your working at optimal efficiency no matter what time of year it is. Experts suggest that you should have your air conditioner serviced by a professional every year. More so if you suspect that your air conditioner may already have a problem. It can be very easy to forget to have your air conditioner looked at every year – especially when it seems to be working fine. You have a lot on your plate without having to think about your air conditioner. We can help by making the process easy and sending you reminders when your AC is due for inspection or maintenance. You can call us at (951) 336-1541 for expert air conditioner maintenance in San Bernadino, Corona, and Riverside, CA so do it now!
Keep Your AC Up to Date
Keeping your air conditioner in tip-top shape is our job. We have seen what can happen when AC's are left alone for too long without maintenance. We have also seen the many benefits that regular maintenance offers. Here are just some of them:
Longevity – Air conditioner units, especially central units, aren't cheap. If you want the longest possible life for your air conditioner, regular maintenance is essential.
Even Air Flow – One of the problems with old air conditioners is that they begin to distribute cool air disproportionately. Some of the rooms in your home may be fine but others may not be getting good airflow. Regular HVAC maintenance will prevent this from happening.
Saving Money – Perhaps the most attractive benefit for both residential and commercial air conditioner maintenance is the money you save from having an efficient unit.
If you are in need of air conditioner maintenance in San Bernadino, Corona, and Riverside, CA, or the surrounding areas, please don't hesitate to give us a call at (951) 336-1541.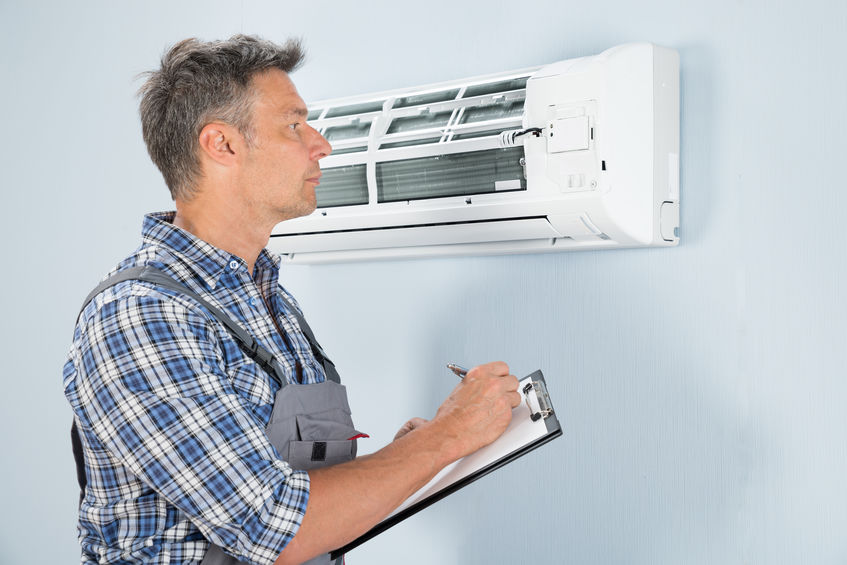 What Our Service Entails
When it comes to air conditioner maintenance in San Bernadino, Corona, and Riverside, CA we don't glance over the details. We want your system to run as well as it can for as long as it can so our maintenance service is thorough. Here is just a sampling of what it includes:
Refrigerant Levels – We check your refrigerant levels and top them off if they are low.
Pressure Checks – Your air conditioner should maintain a specific operating pressure. We measure the pressure output and adjust it as needed.
Return and Supply Lines – We thoroughly inspect the return and supply lines and make sure they are unobstructed.
This is just a small glimpse into our multi-faceted air conditioner maintenance service. Rest assured, we will know exactly what it takes to maintain your unit and keep it from breaking down. Give us a call for air conditioner maintenance at (951) 336-1541 whenever you need it.