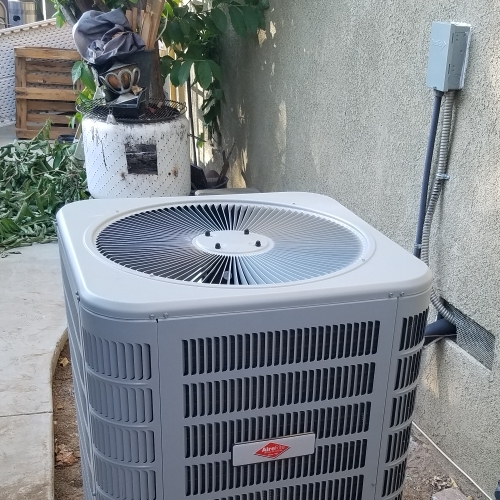 Air Conditioner Installation
Having a new air conditioner installed in your home or in your commercial building takes a lot more forethought than most people realize. That's because not all HVAC systems will work optimally in certain kinds of buildings. It takes in-depth HVAC knowledge to pair a home or place of business with the perfect type of air conditioning system. Here at Aire-Rite Heating & Air Conditioning, Inc., we have decades of collective HVAC experience and we put it to work for you. If you are in need of new air conditioner installation and replacement in San Bernadino, Corona, and Riverside, CA, we can be of great service every step of the way. We will consult with you at length to find out what you expect from your new air conditioner and what type of home or commercial building you plan to install it in. Based on the information we gather, we will suggest a system custom-designed for you. We work with all kinds of quality air conditioner brands and we are certain that we can fix you up with one that will be perfect for your wants and needs.
We Have the Tools for Any Task
Once we have figured out which brand and system will work best for your property, we will go to work installing it seamlessly. Our installation process is meticulous. We carefully prep the site of installation for the main unit and we inspect your existing ventilation. Once the unit has been installed, we test it thoroughly to make sure that it is operating at maximum efficiency and that there are no problems with operation. We even show you how best to operate and maintain your brand new air conditioner. Throughout the project, we make the effort to be available for all your potential questions and concerns. Please be aware that we use modern equipment and tools to assist us in our air conditioner installation and replacement in San Bernadino, Corona, and Riverside, CA, and that all of our installations are done in strict accordance with building codes and zoning laws. For more information about our air conditioner installation and replacement in San Bernadino, Corona, and Riverside, CA, please give us a call at (951) 336-1541.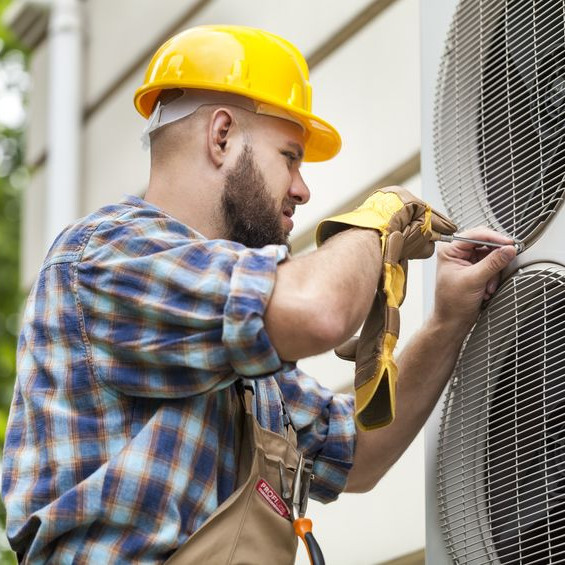 Air Conditioner Replacement
No matter how well-maintained your air conditioner may be or how sparingly you may use it, they can break down virtually at any moment. In some cases, they cannot be repaired or it would not be worth it to repair them. But that is why we offer a friendly and concise air conditioner replacement service as well. Because most central air conditioning units are placed outside, they are subject to the elements and pests. While most manufacturers take this into account, there is simply no accounting for the rare occurrences in the weather or dire accidents with wildlife. These factors can render even new air conditioners worthless.
We're Here to Help
If you are in need of a complete air conditioner replacement, you can call on us. We handle all aspects of replacement including the dismantling of your old system. Like our air conditioner installation service, we work hard to make sure that you get a replacement unit that will work best for you. Still, not all air conditioner replacement jobs come at the hands of some unforeseen and unfortunate accidents. Many people simply want to upgrade from an old, inefficient air conditioner to one that will save them money on their power bill. We work with a wide array of Energy Star certified products from the industry's top manufacturers. Moreover, we will make sure that your new unit is installed properly to maximize energy efficiency and savings. Whether you are in dire need of an air conditioner replacement unit or simply want to make your Inland Empire home or place of business as green as possible, we can help. Get in touch with us when you need professional air conditioner installation and replacement in San Bernadino, Corona, and Riverside, CA by dialing (951) 336-1541.