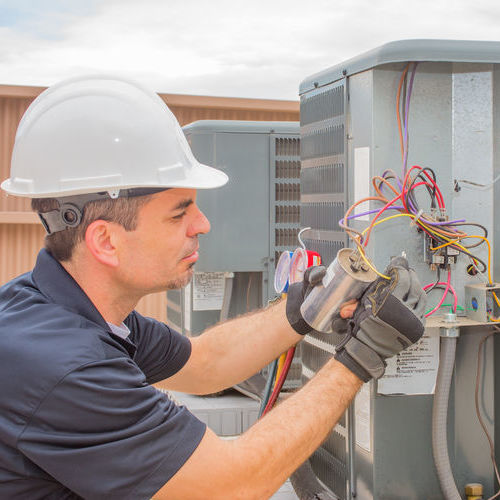 Learn More About AC Maintenance
The systems of your property will require maintenance and upkeep periodically in order to function properly and for a long time. When it comes to your HVAC system, AC maintenance will allow for better airflow and steady cool airflow during the changing seasons. The parts of your AC system are connected to one another and will often be affected if one area is undergoing neglect and clean conditions. In order to address all parts of the unit having a professional technician look at your unit is recommended. Get in touch with your local HVAC company to learn more about your options for AC maintenance, until then here is some general information that may prove useful.
What is AC maintenance?
AC maintenance involves clean up and upkeep for different parts of an AC unit in order to function effectively and efficiently as the years pass. By neglecting the duties of maintaining the coils, filter, fins, etc of an AC unit the performance will steadily decline while the energy use raises.
What happens if AC is not serviced?
If your AC is not routinely taken care of than the functions will decrease as they will fight to work through unclean or blocked parts. With filters, for example, you won't be able to send cool air through the room as easily since airflow is blocked. This will have your AC use more energy to maintain room temperatures and therefore heighten energy bills.

How often should you have your air conditioner serviced?
Make sure to have your AC serviced at least once a year along with the heating system. Springtime is usually the season that's recommended yet check on it as part of your routine housekeeping in case it needs to be taken care of sooner.
Are AC maintenance plans worth it?
AC maintenance plans may be worth it for systems that aren't as new and may not require so many services. As such, they may cost a hundred or so dollars depending on the number of services offered with an AC maintenance plan. 
What does AC maintenance include?
Typically AC maintenance should include a few factors like checking the blower, coils, motor, drain lines, refrigerant levels, connections, return and supply lines, and operating temperatures and pressures.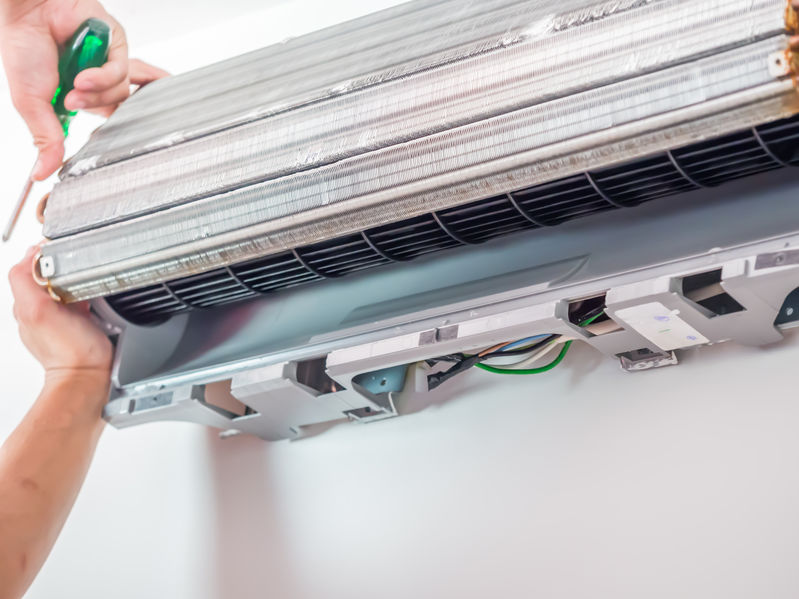 How do I take care of my air conditioner?
Check refrigerant levels
Change the air filter once a month
Keep coils clean
Check the fins
Inspect condensate drain
Schedule AC maintenance
Is it OK to spray water on your air conditioner?
If you're looking to instill a small amount of an AC maintenance improvement to your system you may be able to spray water on the condenser in order to promote cool evaporation on the device. This will reduce energy consumption as it won't overheat. Essentially the AC will work by taking the hot air that's present inside the house and moves it outside.
How long does an AC tune up take?
An AC tune-up when getting AC maintenance will take up to an hour depending on the configuration of the system. If more refrigerant is needed than expect an added amount of time to be allotted from 30-45 minutes.
How do I increase AC airflow?
AC maintenance duties should be performed in order to remedy the trouble of airflow. The first place you'll want to check is your vents and registers to see if perhaps they are actually halfway open or closed. Make sure to angle the vents towards the ceiling so that air can bounce and hit more angles of the room. An area of concern could be items in the air duct or dirty filters which can impede the progression of air transference. Another thing to consider would be cleaning the ducts or updating them if they are on the older side.
Why is my AC blowing weak?
If there is weak airflow your coils may be dirty. The evaporator coil will need air to blow over it in order to continue the progression of the AC system. A dirty coil can be the result of a dirty air filter that is causing clogged dust and dirt to travel to other areas of the system. 
Contact Your Local HVAC Company
It's important to realize that one part of your AC system being compromised can, in turn, affect other areas of the AC. That's why getting AC maintenance from a professional is recommended in order for the whole system to be addressed and taken care of at once. Your comfort in having cool air with efficient airflow is a necessity. In order for your AC to work for a long time without wasting energy make sure to have your AC maintenance scheduled annually. Your local HVAC company will be more than able to help with their knowledge and expertise on a variety of systems. Rely on your local HVAC company for AC maintenance today.
If you require assistance with AC maintenance in Riverside, CA call (951) 336-1541 with Aire-Rite Heating & Air Conditioning, Inc.!